DISTRIBUTION
We support our customers with the widest range of superior quality products that industry offers and solicit customized requirements. Our inventory planning with prompt service is unmatched to give our customers the best experience.
Amphenol Corporation acquired FCI Asia Pte Ltd,further strengthening FCI as an international connector and cable assembly solutions manufacturing of backplane connectors.
D Subminiature| FRC| Euro| Power| Fiber Patch cords|Pigtails|Telecom Connectors | Terminal Blocks
Belden a name synonymous with quality wires & cales for the last 100 years has one of the most diverse range of cable for varied market segments.
Industrial Automation,Communication &BUS cables | Control cables |Fire Survival & BMS Cables| VFD & Thermo-C-couple cables
RF Coax Cables | Special insulation(EPDM,Silicon) Wires
Weltech Electronics have been serving the industry and customers with its quqality products and promiosiing servcies since last 40 years under Avon brand.
Audio Video connectors| Cordsets| Adapeters |RF/Microwave Co-axial Connectors.
Lumberg (A Belden Company) ,has been manufacturing connectors, cables and connecting products for sensors, control & automation applications.
Connectors |Cordsets | Distributions Box For Sensor & Actuator
WST, with years of expertise & advanced technology offers a full range of connectors & special terminals for wire & board level connectivity.
1.00 MM to 6.35 MM Wire to Wire | Wire to Board Connectors(Wafers,Housing &Terminals).
INTERFACE  offers a Wide range of UL rated Applicance Wiring Hookuo Wiress, Paired, Multi Conductor and Coax Cables.
UL Wires| BMS Cables| Audio Video Cables | Flat Cables

Accolade is a leading company that specializes in developing embedded systems & solutions for data connectivity, automation specific medical applications.
ACON series Protocol Converters – RS 232 |RS 422| RS 485 |USB|FO

AHOKU focuses its core competences on Electronic and Mechanical techonolgy since the businness started in 1983. Form the first Surge Protectors in the market to the inventiuon of world's largest patent product set,including Universal Travel Adapter, Converter,USB Charger.
Multi Nation Travel Adapters Suitable for Indian Plugs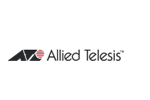 For nearly 30 years, Allied Telesis has been delivering reliable,intelligent connectivity for evrthing from enterprise organizations to complex, critical infrastructure projects around the globe.
Ethernet Switches| Media Converters

BAFO is bulit on the principles of providing quality and reliable products for connecting various technologies.The key to our success for over two decades has been total customer satisfaction.
USB Adapter Serial/Paallel | Digital Media Converters(USB/DP/MINI DP/HDMI/MINI HDMI/DVI/VGA| Cables(USB/VGA/HDMI/DVI/DP))

Kensington is a leader in desktop and mobile device accesssories trusted by organizations around the world for nearly 35 years. Kensington's extensive lineup of award-winning products provide trusted security, desktop productivity innovations and ergonomic well-being.
Security Locks(Desktop PC/Laptop /Monitor Security)
Presenters| Trackballs|Backpacks |Privacy Filter

Unitek is a unique brand established in HONG KONG, a professional computer accessories, AV & digital Products manufacturer.Unitek is specialized in R&D of new digital computer products with the lastest techology trends.
USB-C Series |US Hub | Universal Docking Station| USB Converter| USB Card Reader |A/V Converter| Mobile Accesssories

Allied Electronics Corporation ,Manufacturers of MS circular connectors designed to JSS 50812 equivalent to MIL C 5015.
MS Circular & Bayonet Connectors | D 38999 Connectors

Amphenol is one of thge largest manufacturer of interconnect products in the world catering to a wide market & industires.
MS Circular & Bayonet |D 38999 Series | 62 IN Series |Industrial Automation Connectors
RF Co-ax|RF Connectors| Times Microwave LMR Cables
BRANDS - CABLES | CONNECTORS | CONNECTIVITY